We bring you breaking news from the front lines on Aline III

(Shown above - Republic forces seize a Confederate commander from the battlefield)
The battle for Aline III reached a tipping point today as Republic Forces made massive gains. Reports from the front lines indicate that a series of Republic assaults has shattered the Confederate position and largely broken their hold on the planet. Although fighting is expected to continue in hotspots around the planet, experts now believe the Confederacy will be unable to sustain it's occupation and will be forced to withdraw from the world entirely in the coming days and weeks.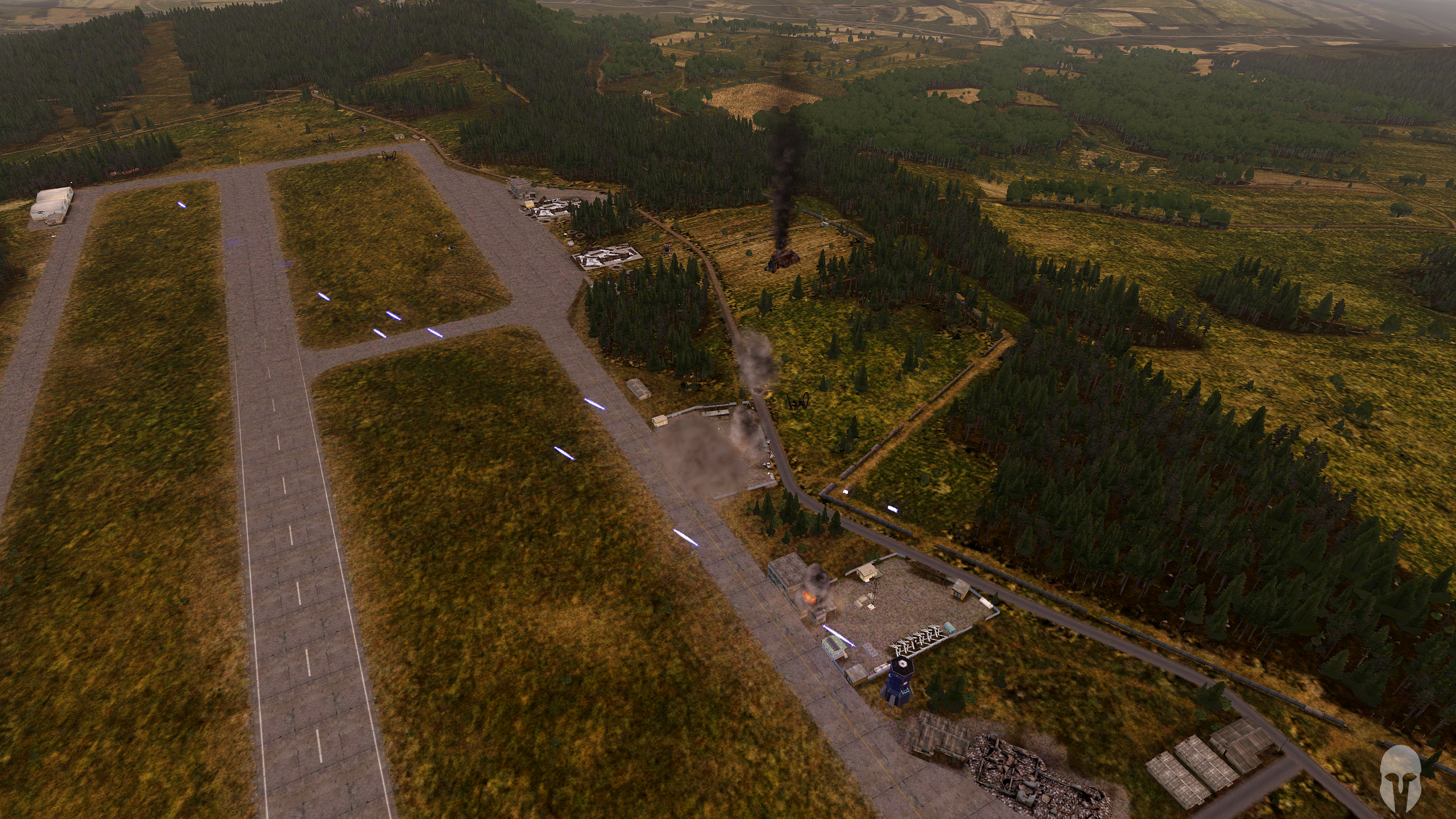 (Shown above - Republic Forces assault a CIS regional base of operations captured by drone)
The recent point centered on a regional transport hub that the Confederacy had secured as a base of operations early in their invasion efforts. Supported by an insurgency from the local military, the CIS had established the region as a veritable stronghold and had been using it as a staging ground for assaults on other areas of the planet. Republic strategic experts suggest the losses sustained will make it extremely unlikely that the remaining Confederate forces on the planet will be able to maintain combat effectiveness, and a retreat is anticipated.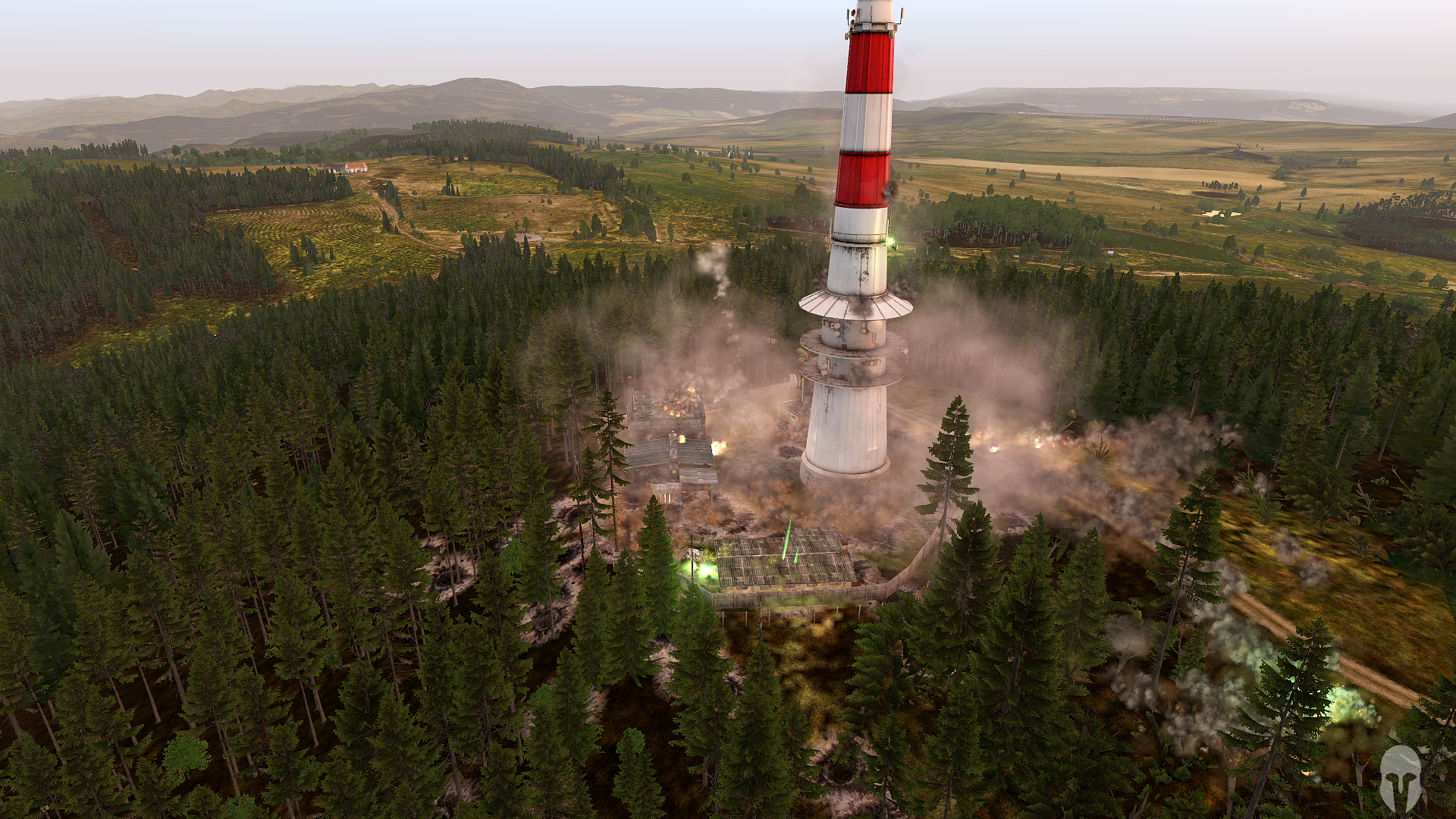 (Shown above - Aerial bombardment on an unknown target as observed by a civilian transport)
In the Senate, a report on the action spoke to the thoroughness and efficacy of the aerial campaign, and was quoted as saying; "The bombing effort led by Arcadia Squadron was near-apocalyptic. The local confederate position has been reduced to strength comparable to a pre-industrial civilization. Intelligence is still trying to work out the exact cost to the Confederacy, however it is expected to be staggering to their efforts in the system. One fire mission in particular has permanently redefined the topographic map in the region."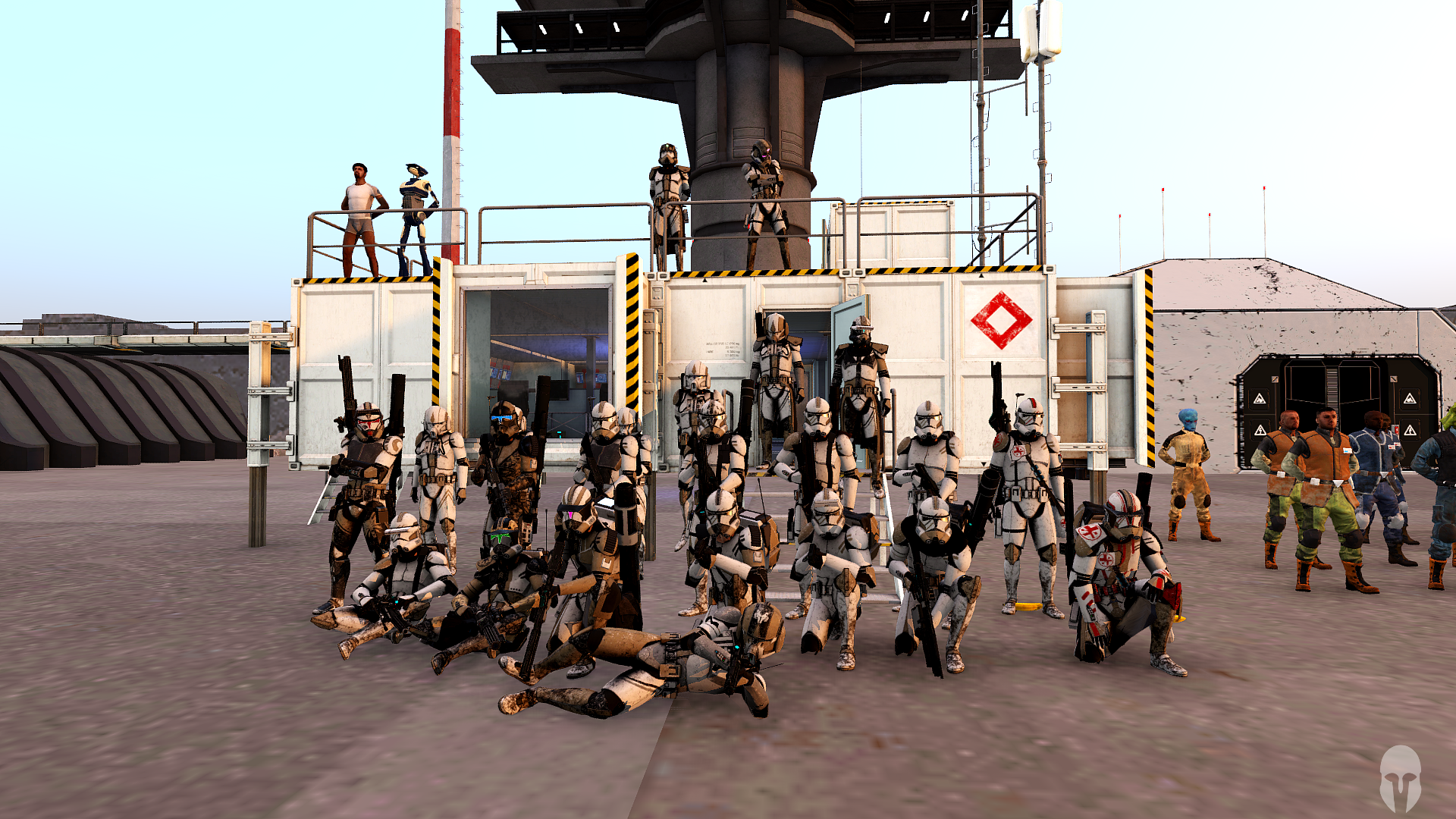 (Shown above - The 248th Desolation Company poses for a picture prior to departing for their next posting)
With the situation on Aline III largely contained, the Republic is expected to begin redeploying some of our heroes to other posts, leaving behind a grateful world saved from the clutches of Confederate Tyranny.