A late update from the Middle Rim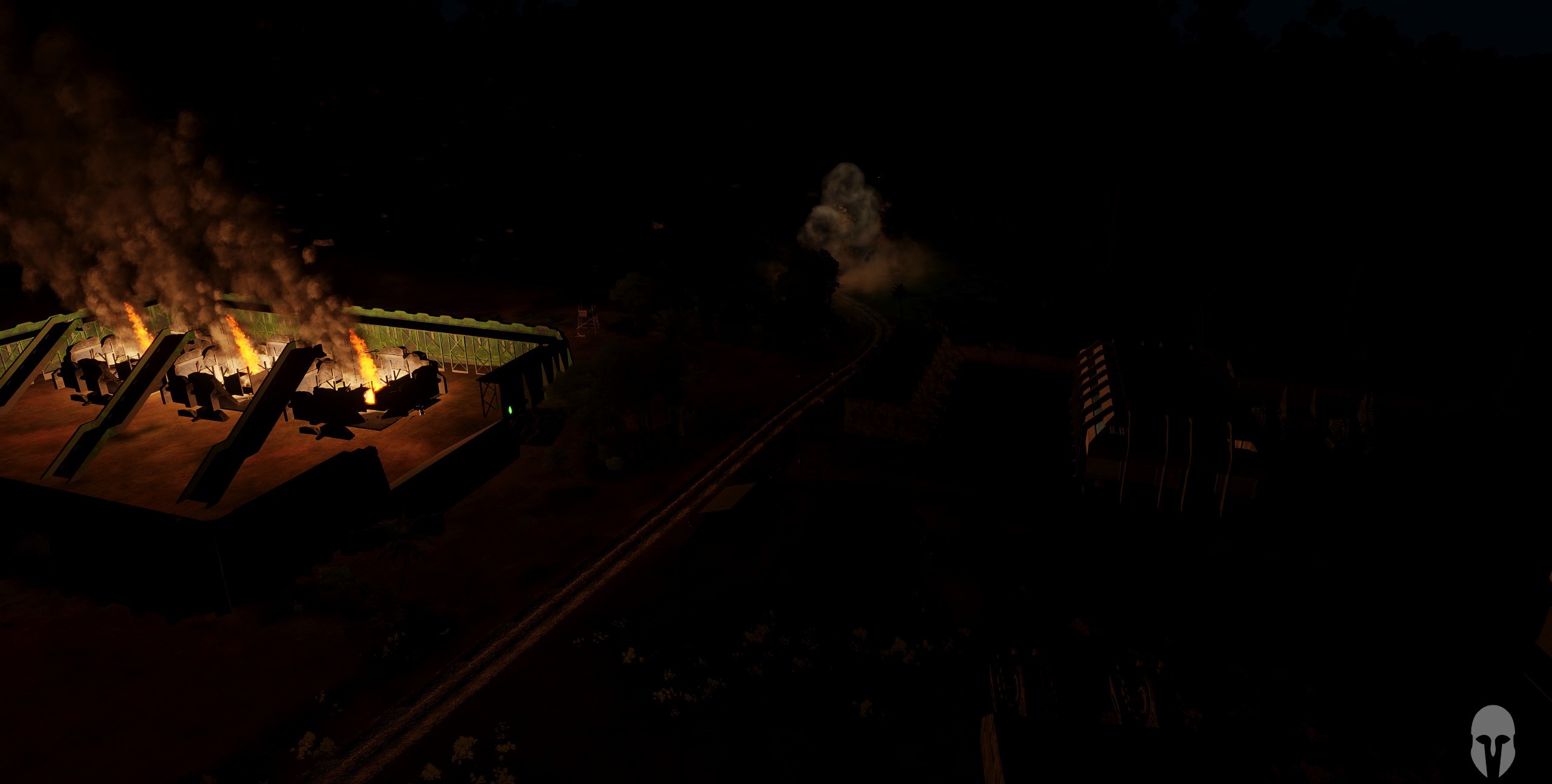 (Shown above - flames and mortar fire erupt at a Confederate base)
It was late in the evening on Yukalla when Republic forces pushed an assault on a local Confederate Starport that had been used as a staging ground to control a section of the Hydian Way. Initial reports were that the siege had failed, citing catastrophic losses of Republic Forces, but new reports are coming in that a small strike element was able to slip past the front lines and cause critical damage to a Confederate facility. Though the strike element reportedly took heavy losses, the destruction paved the way for the main force to push the Starport. With the Confederate blockade temporarily broken, crucial supplies are now being pushed to fleets in need to support the war effort.
Up until recently, supply flow to Mid Rim fleets had been crippled by recent Confederate gains in the region following the devastating attacks on Coruscant. With the Hydian way unblocked, merchant navy ships are already departing from the Galactic Core to support the war effort. Sources speaking on conditions of anonymity suggested the fleets to be resupplied had been mere days or weeks away from being unable to continue fighting due to mounting losses. With the new wave of supplies, the Republic is expected to press to regain control over the remainder of the Hydian Way and establish a foothold in the region.
In other news connected to Yukalla, a Class Action Lawsuit in the Republic Courts has been started against floodlight manufacturer Yukalla Illumination Company over a wave of defective industrial lights. The documents claim a number of lights produced micro-singularities that slowed down local time, disrupted critical machinery, and even exploded into multiple quantum clones. The company has yet to officially respond to the claims.
We'll bring you more news as we receive it. For now, this is Republic News, signing off.