Republic News here with a different kind of story


(Shown above - the 248th poses in front of a captured Vulture Droid)
The 248th Desolation Company were surprised and baffled by a visitor to their hangar during a space battle in the Halus System. Upon returning from a successful assault on a Confederate Capital Ship 'Tyrant', a Vulture Droid was found powered down in the hangar with it's weapons disabled. Engineers onboard verified that the unit was intact and no longer accepting orders. Experts note that Vulture Droids self-destruct when they lose signal with their command ship - leading to the speculation that this droid might have willfully defected. With the showing our heroes in tan gave, who could blame it?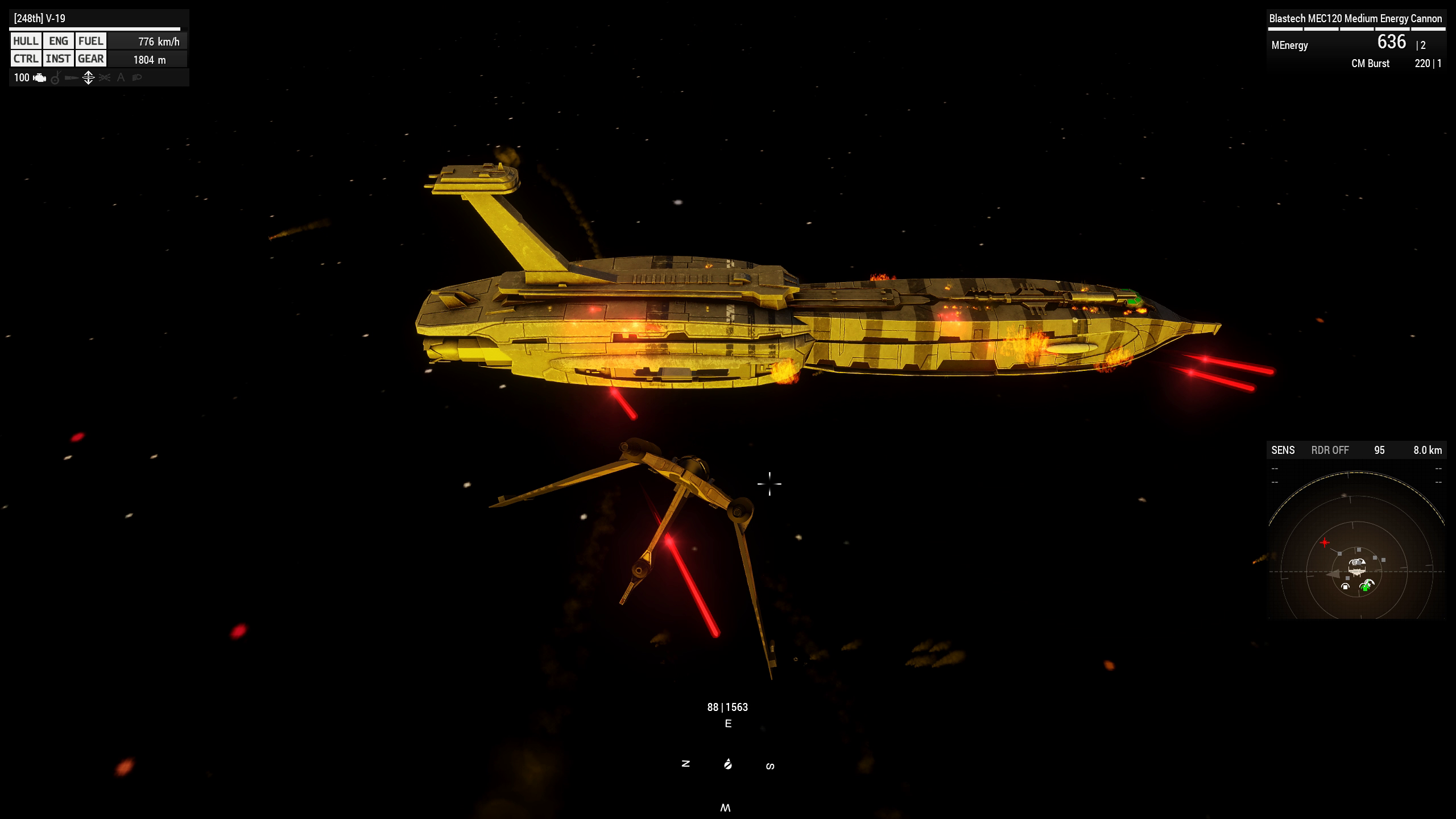 (Shown above - a V-19 engages a Confederate Capital Ship)
In a matter of hours, the crew of the Victory and the 248th Desolation Company stormed a Confederate Capital ship and disabled it from the inside, while Arcadia Squadron (the attached Starfighter squadron) decimated an entire Vulture Droid Starwing and the point defense systems of both ships. The battle ended with the Tyrant being seized by Republic Forces, the capture of the officers, valuable recovered intelligence and resources being reclaimed.
And one Vulture Droid that decided to rethink it's life choices.
Up next. Do droids dream? More after the break.