Republic news here, this just in.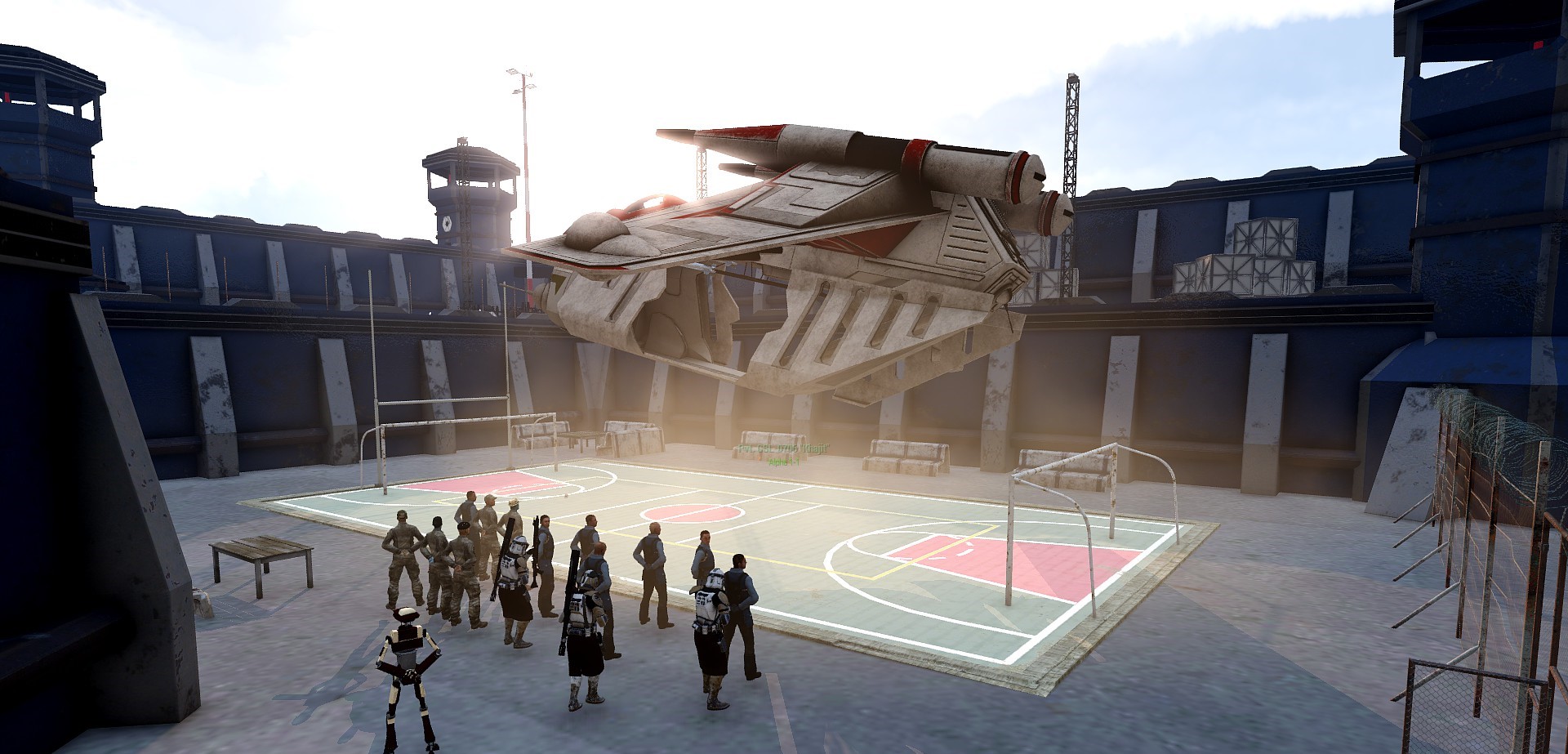 With the aid of Republic Forces, the Halus V Planetary Defense Force is reporting successful recovery of imprisoned political prisoners and forces at a Confederate Prison Camp on Halus V. A large number of rescued workers and civilians were recovered to the Venator, treated for their injuries, and given a courtesy tour of a Republic Warship, bolstering Republic support in the region. The strike, which took place during the overnight hours, crippled Confederate infrastructure and aided a major PDF advance in the region. Republic Forces are expected to continue their push through Halus V in the coming days.
In other news, the Republic reports that images showing a Republic armored vehicle executing unarmed Confederate officers in cold blood have been taken out of context, stating that the officers in question were pilots of a transport craft that 'shot first'. Investigation confirmed the officers had multiple concealed weapons and were planning to ambush their Republic Rescuers, but were shot and killed in the attempt.
More to come as the situation unfolds.
Excellent work to the writers over there at the Republic News Network.